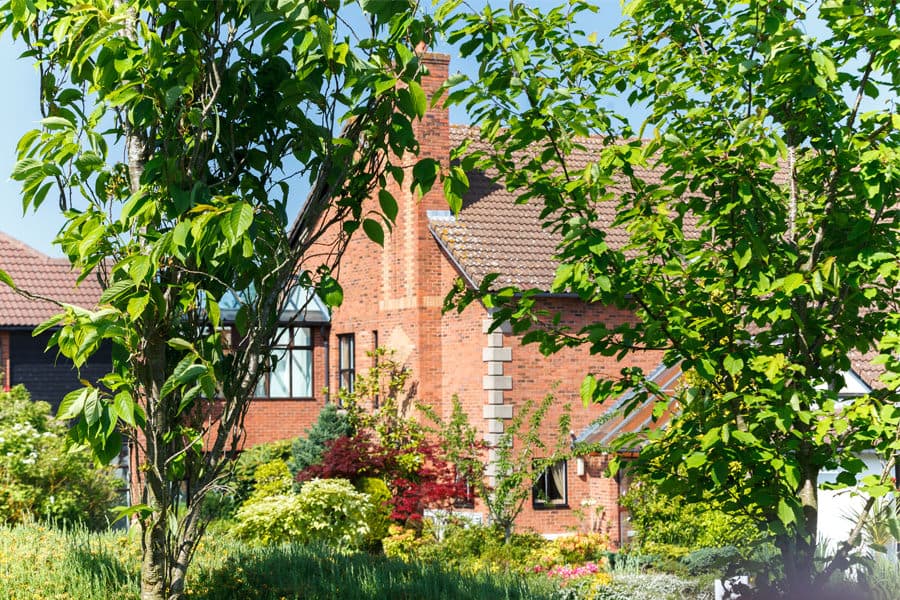 Aspirational Manager (Trainee Manager)
Champneys Springs
Contract:
Full Time


Salary:

£21,320 per annum, plus bonus scheme

After travelling down our beautiful driveway, you will find Champneys Springs settled amongst 31 acres of beautiful open parkland, our tranquil Leicestershire location is a modern take on a country style spa hotel. Our Springs resort is the UK's first purpose-built health spa, and we continue to champion the best of health and wellbeing and the Champneys way of life.

Champneys Springs has 89 bedrooms for residential guests, and we welcome up to 50 day guests per day. We also have a club membership offering for those who live locally and wish to use our amazing facilities.

Aspirational Managers are our future, they are the very best of us growing our own and making Hospitality Managers of the future. Champneys is a collection of four dedicated health resorts, two hotels inclusive of a full Champneys Spas, three city spa businesses, we are also currently on board two cruise ships, we also have an internationally renowned beauty college.

Aspirational Managers rotate around our key operational areas; Food & Beverage, Front Office, Housekeeping, Spa and Fitness & Wellbeing. Within each rotation training to supervisor level will be provided.

Our brand focuses on wellness and getting our guests back to their very best selves. To do this our teams need to be highly trained and fully conversant in our health and wellness ethos. This touches every area of our business.

Once you have completed your 11-month rotation you will be on a flexible schedule, this means you could work in multiple areas of the business in any one week. You will bring your skills and newly learnt knowledge to these areas and ensure that the team that you are working within achieves the highest of standards.

Within the second year you will graduate to L4 Hospitality Manager and will work in in your specialist area – the area where you see a fulfilling career.

With no two days the same your days will vary, however, some of your tasks will include;
Educating guests on all nutritional elements of our menu
Working within varying teams, (you will be mentored and trained in all areas)
Delivering exceptional levels of customer service.
Acting as a buddy to your colleagues you will ensure they are working to the agreed levels
You will liaise with all guests and support them with their itineraries
You will be a brand ambassador and educate guests and colleagues on all things Champneys
Skills Required:
Dedicated; this is a 24 month program spanning two qualifications and at least five different areas
Problem solving; no two days are the same, our guests equally are as different
Honesty; have the confidence and assurance you can be honest, always, we will be the same
Presentation; our brand sets us apart, always represent it well
Reliable; we count on you to deliver our mission
Patience; we are all on a journey, sometimes we face hurdles, be patient we will always work through them.
Personal Qualities
Adaptable & Flexible
Curious
Considerate
Honest
Respectful
Benefits
Being the iconic wellbeing brand that we are you should expect benefits that match our simple vision; to make you feel happier and healthier inside and out.
Not only will you work in great company where we share and believe in our vision you will also have access to the following;
Health, Wellness and Wellbeing incentives
Champneys experiences
App technology for all our essential forms
In house social media connecting our Champneys Family
Motivating, rewarding and engaging colleague events
Discounted stays for you, your friends and family at any of our Hotels or Resorts
Heavily discounted rates at our getaway Haven
Complimentary Spa Day
Exceptional discount on Champneys products
Great discounts on our partner products
Discounted membership to our exceptional health clubs
Access to Learning & Development aimed at job satisfaction and career advancement
Mental Health Awareness Days
Merlin Entertainments Attraction
Introduce a friend incentive
Long Service celebrations
Free parking
Professional Uniform